Message
Cleaning Ray, a concierge service for your clothes and lifestyle.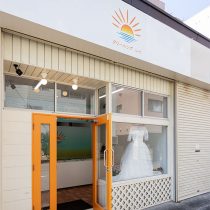 Welcome to Cleaning Ray, your trusted Fujisawa dry cleaners. We understand that your wardrobe is a big investment and the visual statement of your personal brand, so we're committed to providing you the very best quality in dry cleaning, laundry, and clothing care.
We provide the most service and delicacy in maintaining your dresses and other garments. Additionally, we are also more than happy and present to answer your questions and concerns regarding your clothes. Perhaps, you're traveling for a wedding and need to know "How do I clean/store this suit?" Maybe you simply want to better understand the best way to keep certain items pristine and safe.
When it come to clothing, we hope to make your life as convenient as possible.
Cleaning Price
We can pick-up and delivery anytime.
Trouser
Vest
Shirts
Tie
Skirt
Sweater
Blouse
Polo shirts
¥550 (tax included)
Men's formal dress trouser
School uniform jacket
Cotton pants
Work cloth
Pleated Skirt
Stole
Scarf
Fake leather skirt
¥ 650 (tax included)
Business suit jacket
Jacket
Blouson
Ladies formal dress jacket
Soft toy (small)
¥ 750 (tax included)
Men's formal dress jacket
Half coat
Overall
Bag (small)
Ladies formal one piece dress
One piece dress
Jumper skirt
Ski pants
¥ 1,100 (tax included)
Coat
Curtain lace
Knapsack
Ski gloves
Bag (small)
¥ 1,400 (tax included)
Shops
Cleaning Ray is open everyday (except during work or national holidays) both shops located by the station for convenience when commuting.
Drop off your belongings before 9:30 AM and we will have them ready for you by 17:00PM ( except Sunday and National holidays)
Cleaning Ray - Kugenumatachibana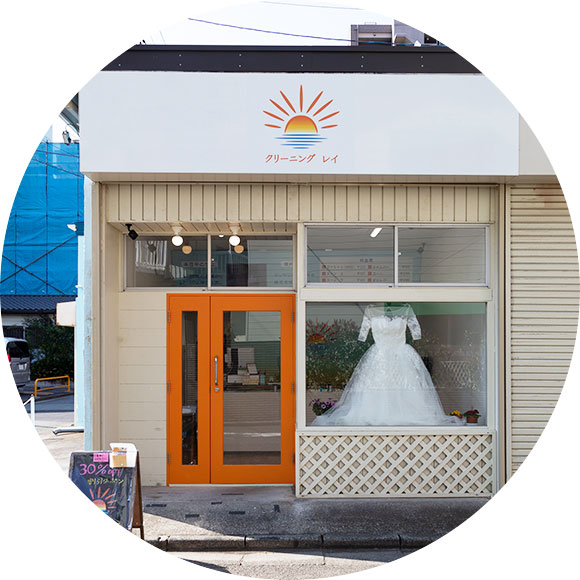 Open

9:00 AM - 6:30 PM

Tel

+81-(0)466-77-1375

Address

1-3-1, Kugenumatachibana, Fujisawa-shi, 〒251-002, Kanagawa, Japan
(Google map)
Cleaning Ray - Kugenumakaigan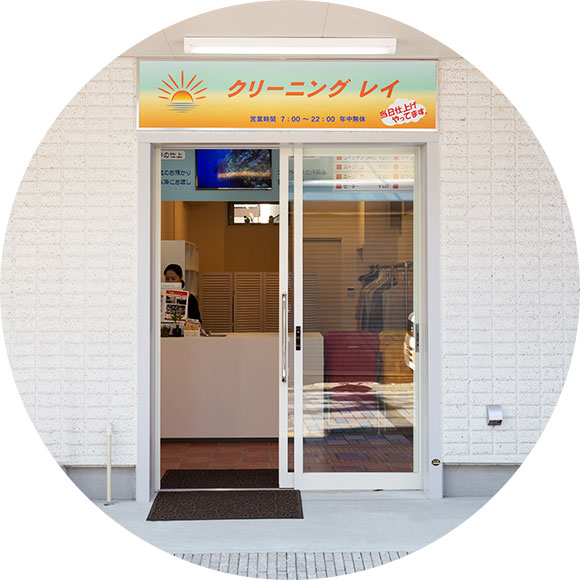 Open

8:00 AM - 8:00 PM

Tel

+81-(0)466-76-6309

Address

2-5-2, Kugenumakaigan, Fujisawa-shi, 〒251-0037, Kanaagwa, Japan
(Google map)